Topic ID #37502 - posted 10/16/2016 10:36 PM
Drawsko 2017 - Slavia Bioarchaeology and Mortuary Archaeology Field School
vswenson8790
19th Slavia Field School in Mortuary Archaeology, Drawsko 2017, Poland
Discover anti-vampiric burials with sickles on the individuals' necks, get immersed in excavating human skeletal remains. For detailed information please visit: www.slavia.org or contact fieldwork@slavia.org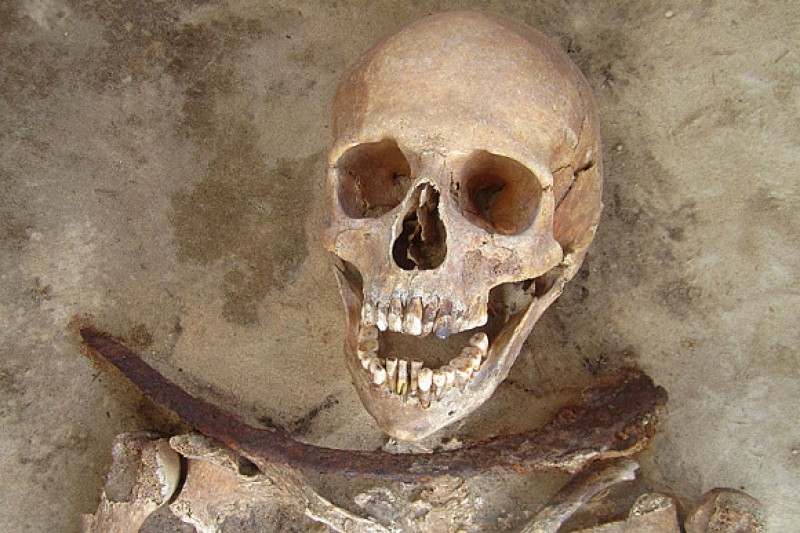 Field School Overview:
The mortuary archaeology field school at Drawsko is a unique educational opportunity to gain hands-on experience and foundation in: (1) excavation techniques, (2) documentation of authentic archaeological features and artifacts, and (3) recovery of human skeletal remains from a 17th century cemetery in rural western Poland. The course is particularly suited for students who seek experience in fieldwork, artifact recovery, and laboratory work. In addition, students who have a particular interest in human burial excavation and the identification and analysis of human skeletal remains will benefit from this field experience.
Eligibility: students and volunteers, no prior experience required
Duration: Session 1: June 26 – July 19
Session 2: July 20 – August 12
Academic credits: 6 ECTS points
Human Osteology Course Objectives:
This course provides hands-on training in the evaluation of historical human remains in an archaeological context. Students will excavate authentic human remains and evaluate contextual and demographic information for the site. In the laboratory and classroom students will have the opportunity to learn and practice identifying skeletal elements in addition to regular cleaning, inventorying, and curating the remains. Students will learn how to complete data collection forms and general records, following project-specific protocol. Upon completion of the osteology component of this field school, you should be able to:
• Excavate human remains while preserving contextual information,
• Create biological profiles (including sex and age) for historical remains,
• Assess pathological and traumatic features in human remains,
• Construct basic demographic information for the skeletal population at the research site.
Archaeology Course Objectives:
The staff includes professional archaeologists and biological anthropologists who will instruct students formally and informally on an individual and group basis. Instruction will occur both in the lab and in the field. Students can expect to become proficient in basic archaeological techniques, including mapping, excavation, feature recognition, artifact recovery, and general documentation. In addition, students will learn the specialized techniques of disinterment of human burials and cremations. Students will engage directly in supervised on-site excavation, providing them the unique opportunity to gain hands-on field experience and a foundation in mortuary archaeology.