Topic ID #40481 - posted 12/11/2018 3:58 PM
The Yangguanzhai Archaeological Project, China - Summer 2019 - Institute for Field Research
ifrglobal
Program Overview:


The prehistoric village of Yangguanzhai (YGZ) dates to the Middle to Late Yangshao period (4,000-3,000 BCE), and it is one of the largest of its kind. The site is located in the Jing River Valley, approximately 25 kilometers north of the ancient city of Xi'an in northwest China. YGZ has a moat, a row of cave dwellings, subterranean houses, child urn-burials, and extensive pottery kilns. In the coming 2019 season, the project will plan to continue working in the northeast portion of the site. In order to gain a better understanding of the overall settlement system of the region, we will have lectures and discussions about Neolithic Shaanxi and China, and may also conduct survey work at the nearby Neolithic site of Huiduipo.

Students are encouraged to explore eligibility and apply to the China- Yangguanzhai Scholarship as funds may be used to support tuition payment for this field school.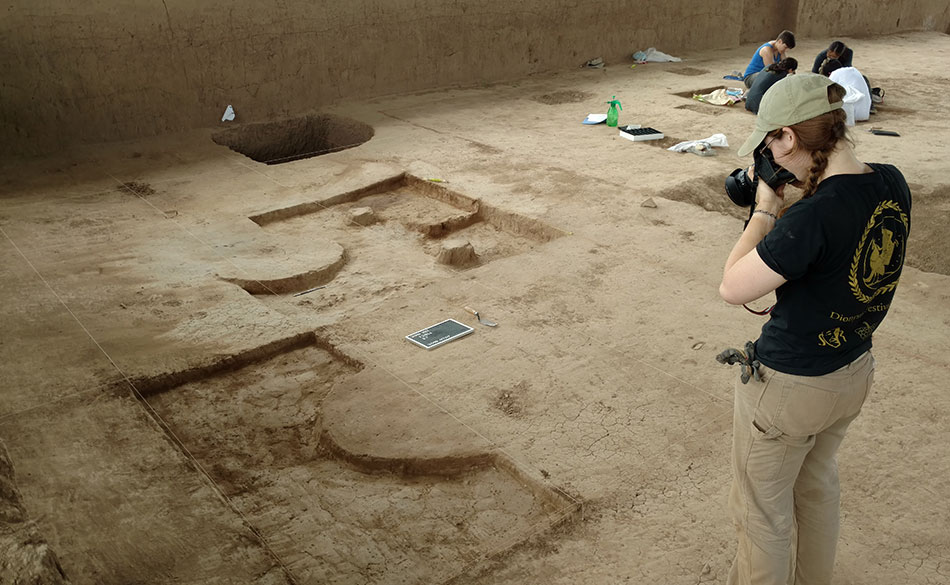 Course Details:

Dates: June 16-July 20, 2019

Academic Credit: 8 Semester Credits

Tuition: $4,325

Payment Deadline: April 5th, 2019

Instructors:

Dr. Richard Ehrich, Dr. Zhouyong Sun, Mr. Yang Liping
Acco
mmodation

:

Room and board is included in the tuition of the field school.
During the first week of the field school, students will live in a student dormitory at Xibei University in the city of Xi'an. While in the field, students will reside at the Wufulinmen Hotel near the site. Food is provided Monday to Saturday (breakfast, lunch, and dinner). Students are responsible for their own meals on Sundays. While students are free to obtain their own breakfast and lunch with a daily allowance we provide, all dinners are taken together, since we will use this opportunity to get the whole team together and catch up on the progress of the day. The daily diet in North China is heavily based on rice, noodles, and vegetables. Specialized diets (vegan, kosher, etc.) are difficult to maintain in this location. Vegetarians may find options somewhat limited and should be prepared to be flexible when eating the local food, or should bring supplemental food (e.g. protein bars) if they think it will be necessary.
>>> Apply Now <<<


Applications are completed online. Students are accepted on a rolling, first-come, first-serve basis.

Please visit the IFR website and explore our
scholarships
. Questions about our programs or admissions? Please contact the IFR team at
info@ifrglobal.org
or give us a call: (424) 209 1173 ext. 100.